Dr. David Youssefi DMD, AEGD, FAGD, Santa Monica Dentist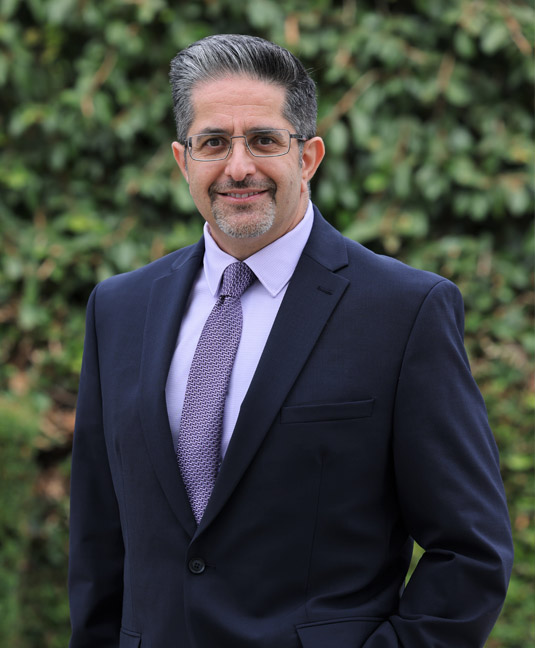 Background and Credentials
After graduation from Boston University School of Dental Medicine, Dr. Youssefi completed his Post - Doctoral Residency Program in Advanced Education in Graduate Dentistry (A.E.G.D.) at Lutheran Hospital Medical Center in New York.
This residency program provides doctors with advanced training in clinical dentistry beyond the level of pre-doctoral education. The program was established to enhance the doctor's ability to formulate a well planned and well sequenced treatment plan that integrates the various disciplines and specialties into the practice of advanced general dentistry. Training in such a program includes experience in the recognized dental specialties and appropriate medical services. Additionally, such a program aims to increase management abilities, clinical judgment and patient care skills. It was during this postdoctoral residency program where Dr. Youssefi was awarded the "Outstanding Clinical Achievement Award" in 1997.
Dr. Youssefi received his Fellowship to the Academy of General Dentistry in August 2001. The FAGD award symbolizes the professional responsibility to remain current in the profession of general dentistry. As a Fellow of the Academy of General Dentistry, Dr. Youssefi has been recognized by other general dentists as a leader and an example to other dentists, of the importance of quality continuing dental education in patient care. He has accepted the responsibility to keep abreast of advances in dentistry for the benefit of patients and to set an example in the community with hard work and concern
Currently, Dr. David Youssefi's Cosmetic & Family Practice is located in Santa Monica, California. Dr. Youssefi provides care for patients overall oral health including cosmetic dentistry. He is committed to excellent patient care, and provides care to patients of all ages beginning at age one. Dr. David Youssefi provides diagnosis, treatment, management and overall coordination of your oral health needs. If the need of the services of a specialist is required, Dr. Youssefi will provide appropriate referrals to aid and maintain the continuity of care.